Have you heard about Forest Bathing and wondered what it is? Or perhaps your mood lightens after spending time in woods and you're curious why? Here, I'll connect the dots. Today 21st March also happens to be International Day of Forests.
Forest bathing essentially is just being among trees for physical and mental health.
Unlike activities like hiking, "bathers" do little, slowly paying attention to their surroundings using all 5 senses. The biological makeup of forests works to boost our immune system and calms our minds for natural wellness. This may sound like tree hugging ramble, but the evidence is clear.
The forest benefits were formally recognised in Japan in 1982, when forest bathing became part of a national public health program, with health professionals prescribing it to patients. The forestry ministry coined the term shinrin-yoku. Of course it's quite sad that our increasingly urbanised and digital world need to prescribe nature for wellbeing. But where we've always known nature is good for us, there's now the science to prove it.
Forest bathing, Shinrin-yoku, research
Wood, plants and some fruit and vegetables secrete essential oils, or phytoncide, to protect themselves from unwanted intruders and microoganisms. Inhaling phytoncide improves immune system function.
Qing Li, a professor at Nippon Medical School in Tokyo, looked at the human natural killer (NK) cells in the immune system before and after exposure to the woods. These cells are linked to immune system health and cancer prevention. A 2009 research study found large increases in NK cell activity in the following a trip to the forest, and these effects lasted a month following each weekend surrounded by trees.
The Center for Environment, Health and Field Sciences at Chiba University in Japan led experiments on forest bathing. They tracked salivary cortisol (which increases with stress), blood pressure, pulse rate, and heart rate changes during a day in the city versus 30 minutes in the forest. The study found that "Forest environments promote lower concentrations of cortisol, lower pulse rate, lower blood pressure, greater parasympathetic nerve activity, and lower sympathetic nerve activity than do city environments". So the subjects felt more rested after time in the woods. Another study looking at the psychological effects found significantly lower hostility and depression in the subjects, along with increased liveliness in those who spent time forest bathing compared to the control group.
Standford University researchers found in 2015 that a 90 minute walk in nature limits the hormone associated with rumination (repeated thought focused on negative sides of one self), a tendency apparently more common among city dwellers. It also shows less neural activity in a part of the brain associated with risk for mental illness compared with those who walked in a city.
For city folk, even a walk in the park has big benefits. Little and often is the trick if longer forest walks are not accessible. This has also shown to help children with attention disorders.
The shinrin-yoku natural health program exists as preventative health care in Japan, where 93% of the population live in cities. Fortunately, they were already a nation of nature lovers. According to Qing Li, a professor at Tokyo's Nippon Medical School and president of the Japanese Society of Forest Medicine, as much as $10 was spent researching the psychological and physiological effects of forest bathing over a ten-year period, so it's clearly taken seriously. 48 therapy trails resulted from this research.
Forest bathing extends to the UK as treatment for mental and physical health
Forest bathing has spread globally with groups meeting and forest bathing leader qualifications available. San Francisco is particularly notable, where groups meet weekly to take in the cathedral like redwood trees. Korea is to have 34 public healing forests and forest dense Finland has a government initiative to increase the number of trees near schools and offices. In the UK, the government recently launched the three-year NHS Green Prescription program by NHS Forest, to combat mental health with nature treatment.
A living case study in natural health
I see myself as a living research case. Having moved from Sweden to London when I was 5 years old, I spent far too many of my young hours watching TV and eating cookies in central London. It wasn't until I did my first winter season in the Alps at age 19 that I felt truly alive. I spent the next few years bouncing between the two hemispheres in search of outdoor adventures. My lungs filled with deeply with air and my senses were sharp. I still can't get enough of being outside; skiing, snowboarding, skating, hiking, boating, biking, you name it.
Even now, 15 years later with a husband and two children, whatever is going on and whatever the weather, we make time for the forest at weekends. Our tween daughter often resists, but after the walk/hike/year round picnic/play/mountain bike ride in the woods, she usually asks me to remind her next time how great she feels. Any low moods drift away forest bathing among trees. But I must admit that our woodland trips are often a bit more active than forest bathing in the true sense of the word, as we're avid hikers and bikers. But often too we just stand, watch and listen to the life around us.
Favourite forests in Sussex and beyond
Living in Sussex (on the UK's South Coast), some of my personal favourites are Friston Forest, Ashdown Forest, Spithandle Lane by Steyning, Abbots Wood, Bedgebury and of course the mighty New Forest where ponies roam free.
Do you have a favourite spot?
International Day of Forests – 21st March 2019
It's no coincidence that I wrote this blog post today of all days. Thursday 21st March is International Day of Forests. This year, the theme of the awareness day is education leading to a love of forests, reach sustainable forest management and biodiversity conservation. Learn more about this on the United Nations website.
Biophilic design for wellbeing
Biophilic design, nature connected interior design for wellbeing, is based on the same principles as forest bathing. That is, how surrounding ourselves with nature slows our heart rate and allows us. It has even shown to improve productivity and creativity in the work place. No wonder Silicon Valley CEOs are encouraging outdoor meetings.
Learn more about biophilic design here, and browse biophilic design inspired homewares and jewellery in the Chalk & Moss shop here.
If you like this post, why not share it, or sign up for the newsletter for updates below. You'll be sent the free biophilic design guide, top 5 home decor tips for wellbeing and get 10% off in the sustainable and nature connected homewares online shop.
Things to bring to the forest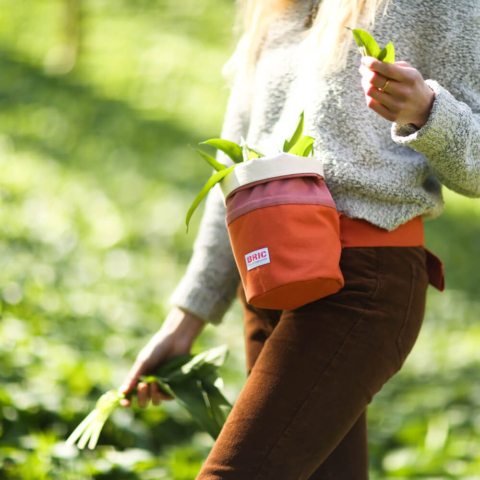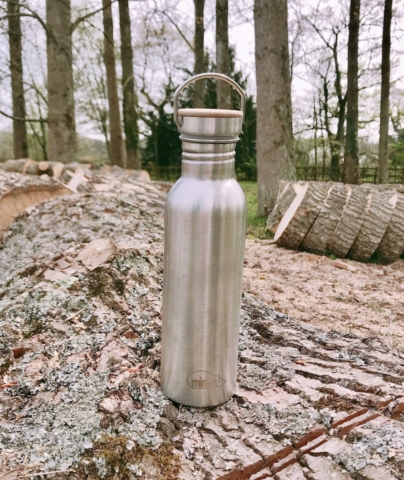 Sources of information:
Chalk & Moss on biophilic design