Friday 18th September sees the launch of Planted Unplugged, a unique series of live design talks from the team behind Planted Cities. Planted Cities is a major new London design event aiming to reconnect cities with nature and promote sustainable design.
"If this pandemic has taught us anything it's that nature is our master, not vice versa.
These wise words from biophilic design expert Oliver Heath come as Planted Unplugged launches, as an exciting new addition to London Design Festival.
3 days of talks on sustainable design
For 3 days, from Friday 18th September, Planted Cities will in London host a series of talks with leading design experts, discussing how sustainability, food production, architecture, nature and design can combine to create cleaner, greener, healthier urban spaces. The agenda focuses on three important topics; carbon capture, the right to repair and blooming buildings.
Industry figures include Sebastian Cox, Andrew Waugh, Claire Potter, Duncan Baker-Brown, Mak Gilchrist, Richard Sabin, Oksana Bondar, Greg Lavery, Ugo Vallauri. Talks will be hosted by Oliver Heath and former Sunday Times journalist Sam Peters.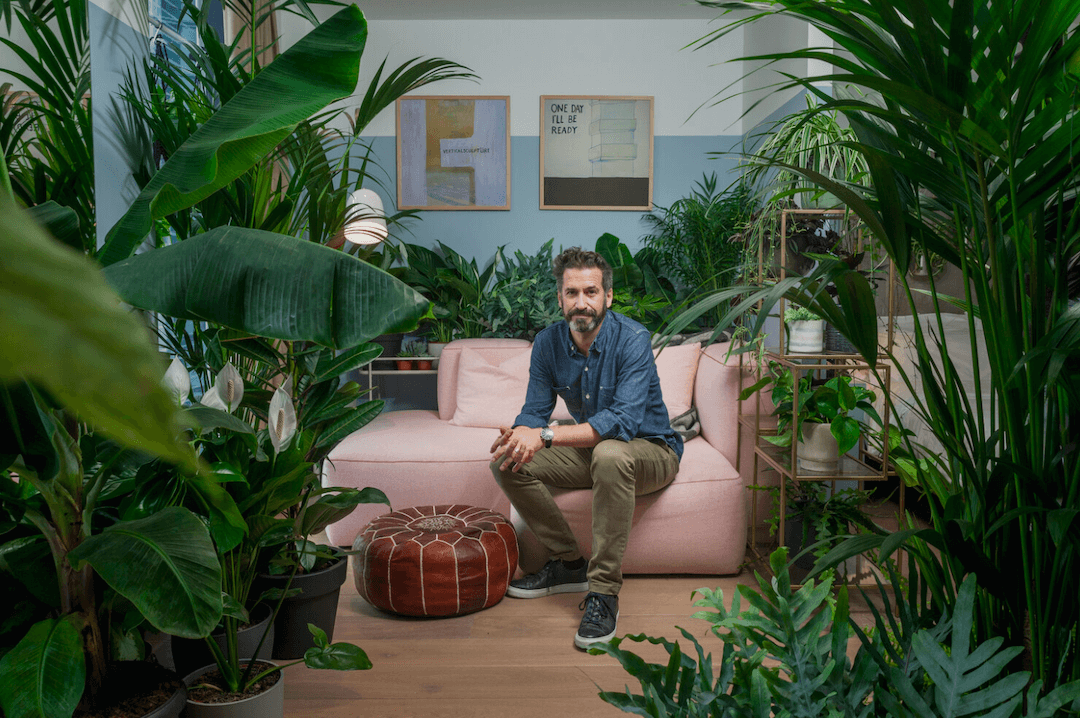 Biophilic design recording studio
To demonstrate the principles of biophilic design, the venue for these live recording talks is an impressive green studio created by living wall specialists Biotecture, with furnishings from Vestre. The green studio, on Granary Square at London Kings Cross, will be open to view from Thursday 17th until Sunday 20th September.
Planted Cities London – May 2021
The main Planted Cities event was set to launch this year. But, like so many other things in 2020, best made plans had to change with Covid. So Planted Unplugged will be a teaser for bigger things to come May 2021, with sneak previews of some of the sustainable design brands involved in next year's event. Among these brands, who raise the bar on eco design, we see Another Country, Vestre, Biotecture, littala and Bramley. These brands are featured on Planted Cities website and Dezeen's dedicated Planted Cities page.
Until their main 2021 event, via Planted Unearthed series of interviews and Planted Unplugged, the event team continues to highlight innovative ways of connecting and nurturing nature through forward thinking design.
The mind behind Planted Cities is design veteran Deborah Spencer, the former creator of designjunction and cofounder Sam Peters, together with Oliver Heath, Stewart Dodd and Alice Breed. Simpson explains: "So many people have re-engaged with nature in recent times and the mental and physical benefits of living in and around green spaces has never been more evident. We would have loved to have launched our main event this September, but under the circumstances we believe Planted Unplugged, accompanied by an exciting product offering on our website, provides an excellent taster of things to come. We're really excited to be part of LDF."
Register free for Planted Unplugged
Planted Unplugged is free to access online via registration at www.planted-cities.co.uk during the festival. Viewers can see the talks from home, too.
Learn more about biophilic design here on Chalk & Moss.