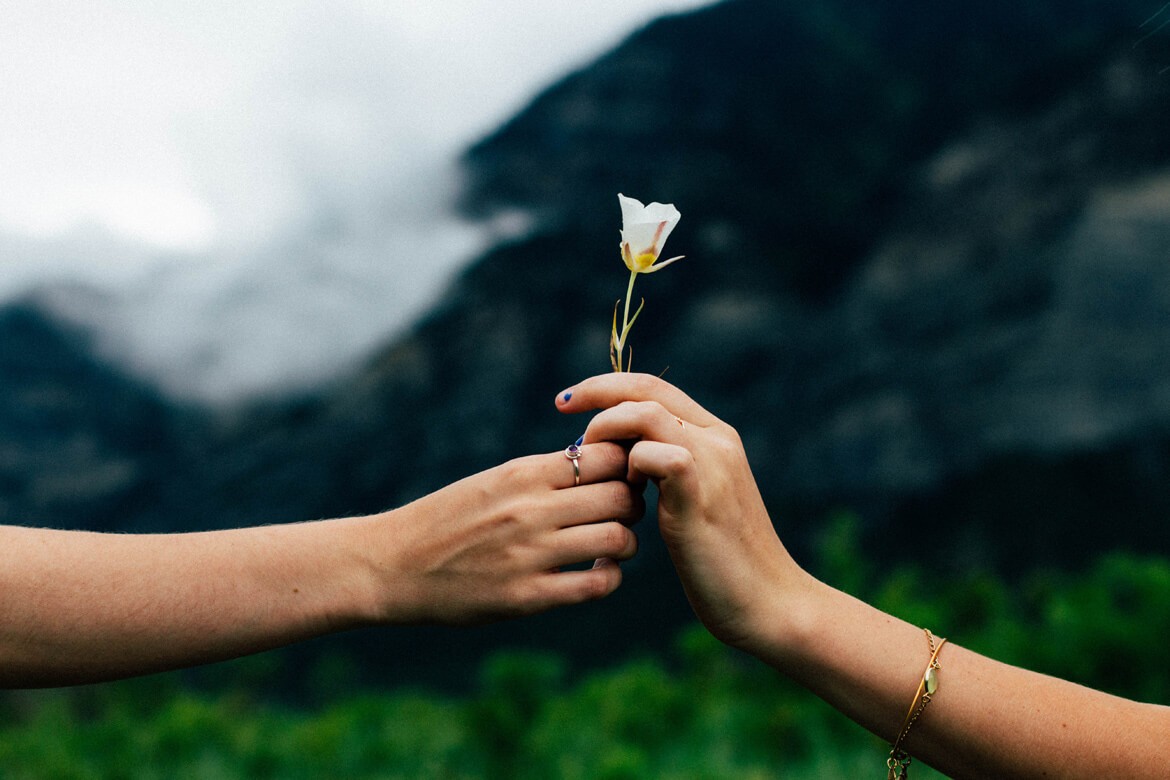 This Friday is International Women's Day, so I'd like to give a big high-five to women in business; the modest movers and shakers. Those who are on their a mission to change the world around them. I have the privilege to work with several such women; those who are partners of Chalk & Moss.
SME Loans are running a #WomenInSMEs campaign to shine a light on talented female entrepreneurs and small to medium-sized business owners. They are researching the struggles facing women in terms of family and career, the gender pay-gap, access to funding and under-representation in positions of leadership – unbelievably just 19% of SMEs in the UK are led by women.
Despite this, women are challenging the status quo, championing the world of business and changing the shape of the UK work-force. SME Loans now shine the spotlight on these women in business through a series of interviews, highlighting their valued contribution to the economy.
Liz Rosling, content creator at SME Loans, caught up with me about Chalk & Moss. We talked about the journey, challenges and high points in running your own business, along with advice for other women thinking of starting something of their own.
You can read the full interview here on SMEloans.co.uk.
Follow them at SME_Loans and hashtag #WomeninSMEs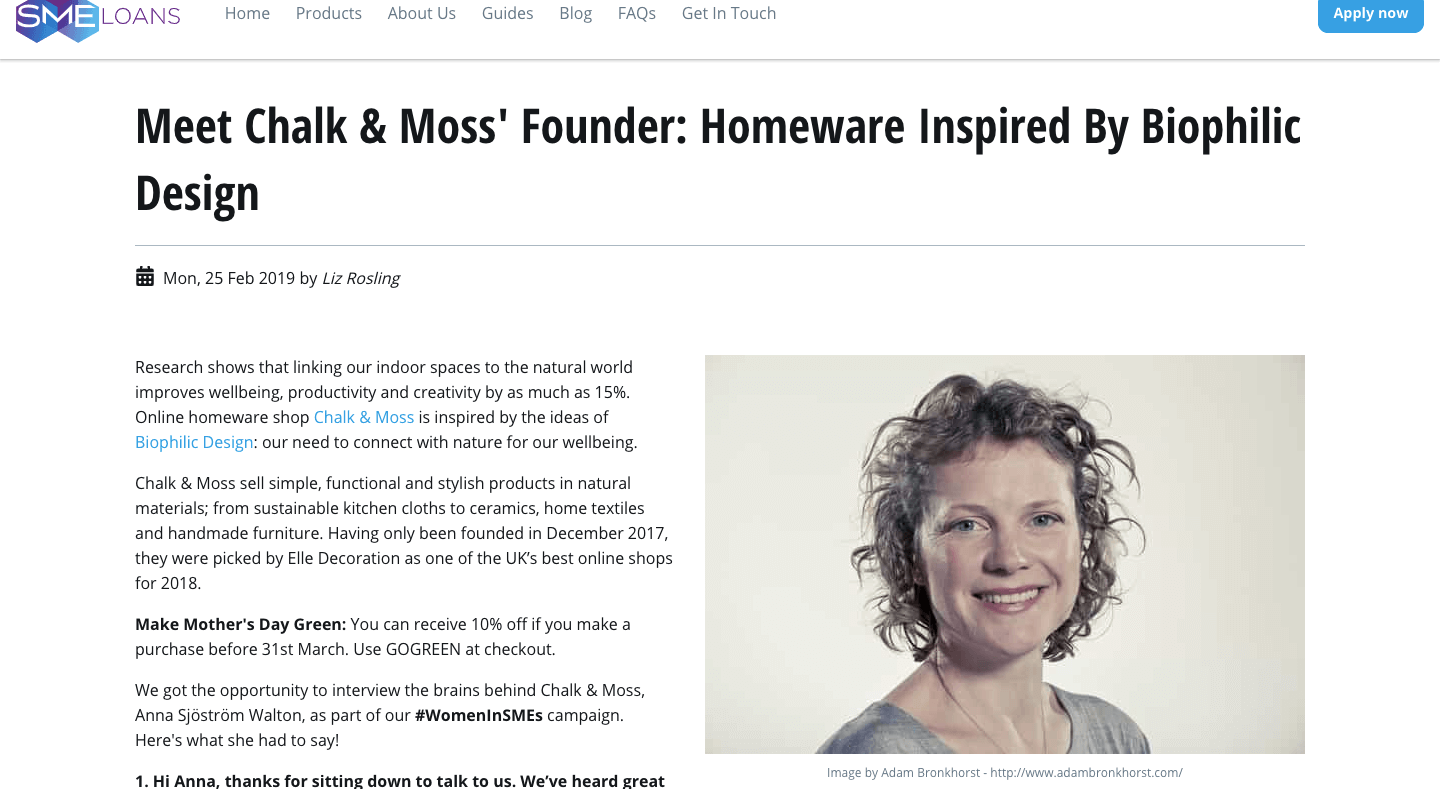 Inspiring women in business: Designers, Makers & Brands at Chalk & Moss
In the Chalk & Moss online homeware shop, I represent independent crafts people, who are mainly women. Since launching the shop just over a year ago, I've grown close to these inspiring women and admire their determination and strength. They are all on a mission to slow us down, to value what we have, to pause and think before buying seasonal trash. They are makers, designers, pioneers, strategists, marketers, economists and public speakers, all rolled into one beautiful mix.
I'd like to introduce you to a couple of these women. If something takes your fancy, you can get 10% off in the chalkandmoss.com shop until 31st March – enter code GOGREEN at checkout (excludes furniture and lighting).
Linda Bloomfield
Handmade tactile porcelain tableware with colour on the inside
How does your business positively change the world around you?
I hope my tactile dimpled cups make the people who use them feel happy.
Is there a woman who ho inspires you?
Lucie Rie, twentieth century studio potter. She is an inspirational potter. I love her work, both her tableware and one-off pieces.
Do you have a favourite quote?
"Beautiful things make people happy." Eva Zeisel
You can see Linda Bloomfield's products on this page.
Softer + Wild: Tatiana Kavanagh
Contemporary home and kitchen textiles
How does your business positively change the world around you?   
Our products are designed and created from a very pure and innocent place – the drive to make something beautiful, playful and something that would add a sparkle to your everyday.  We don't use plastic packaging, or automated computer responses to talk to our customers. As a small business everything we make is very meaningful and there is never excess or waste.
Is there a woman who inspires you? 
The women scientists, the mums who relentlessly take their children to swimming, karate, football or drawing classes and still find time to dance and have a beer.
If you'd like to see Softer + Wild's collection of bright and botanical tea towels, oven gloves and aprons, click here.
If you'd like to support small businesses like Chalk & Moss, and the women designing the sustainable homewares sold in the shop, remember you get 10% off  until 31st March with code GOGREEN at checkout (excludes furniture and lighting).
You can also bag yourself a 10% off discount code as thanks for signing up to the newsletter.