When thinking of things to do in Sweden, British tourists often associate Sweden with Stockholm's beautiful archipelago, the long beaches of Skåne in Southern Sweden, or the rugged west coast of Bohuslän. Lesser known is Småland, on the south east coast and inland, with magical forests, a peaceful archipelago and quiet beaches surrounded by sweet smelling pine trees.*
Småland is harder to get to from the UK, with a 4 hour train journey from Copenhagen airport, or a 20 hour drive across the continent. But definitely worth it! Here, you can enjoy peace and quiet like nowhere else.
Having grown up as a Swede in the UK, I go back to Sweden every summer and winter with my husband and children. My grandparents house in Småland's countryside is still in the family.
Our favourite things to do in Sweden:
swimming in calm waters without crowds
wild camping with the Right of Public Access
cooking over an open camp fire
kayaking among islands of the archipelago
wood fired sauna by the water
hiking and walking among ancient forests and Swedish mountains
foraging for blueberries and mushrooms – especially chanterelles and porcini are my favourites
fishing in the archipelago by the Revsudden peninsula and the lakes in the Åsnen National Park
mountain biking
Swimming and kayaking among peaceful beaches
For family holidays in Sweden, the intimate sandy beaches on the east coast are ideal. There are no waves, tides, currents or steep drops, and the brackish water is pleasantly warm. So children can play safely in the water. The beaches all have jetties, giving hours of fun for all ages as you practise jumps, flips and maybe see what you can catch with a net and a bucket. The calm water is also perfect for SUP (stand up paddleboarding). So if you're wondering where to go in Southern Sweden, definitely look into Småland.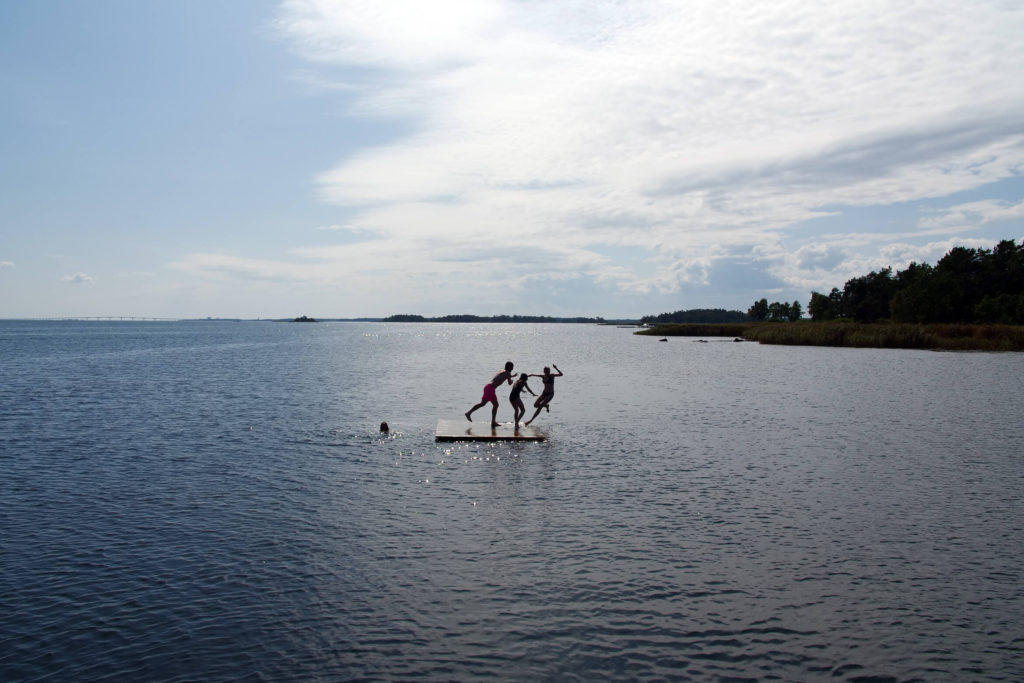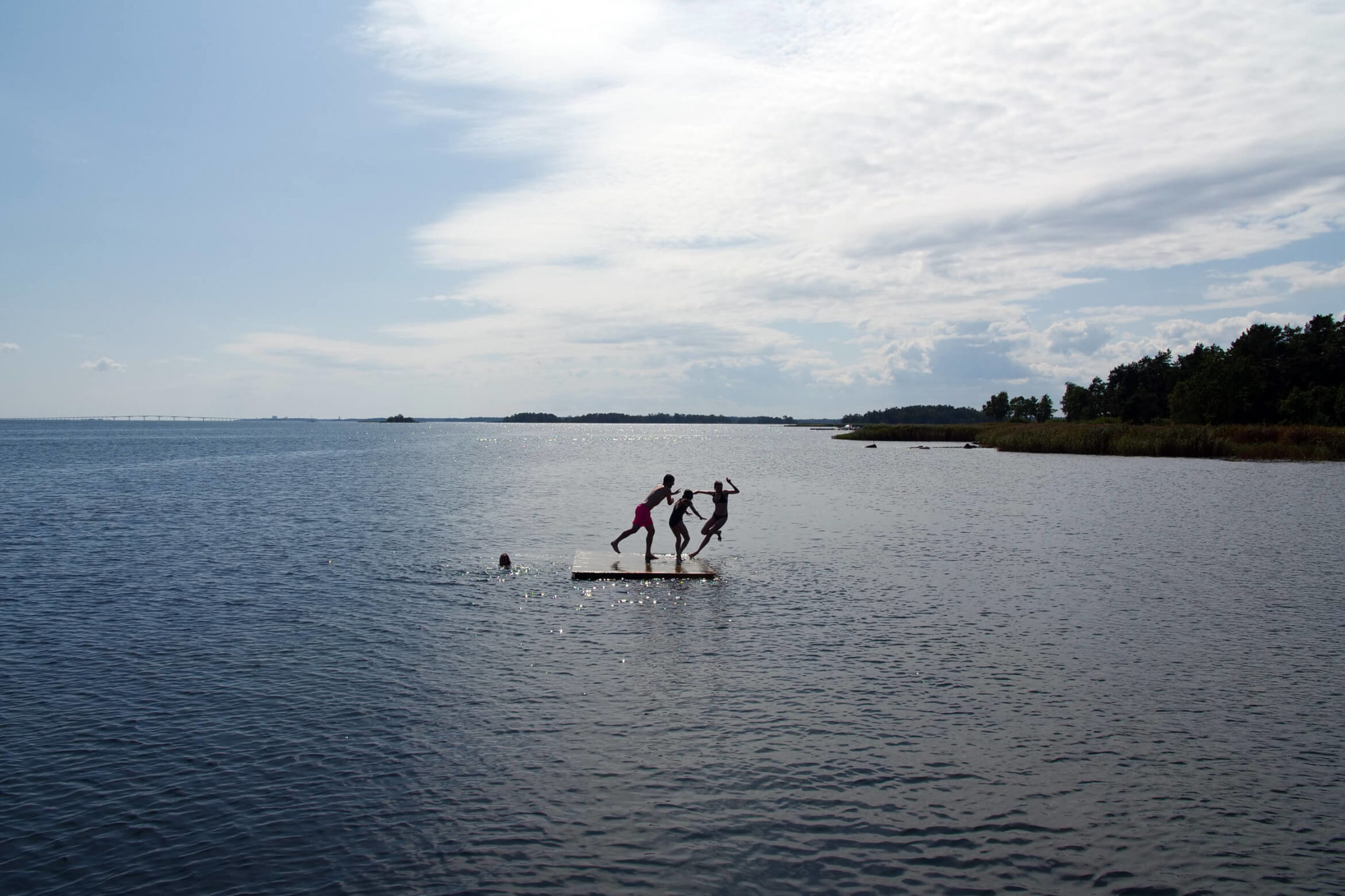 Kalmar Kommun (Kalmar council) lends out free sports equipment, under their initiative Fritidsbanken. Launched in 2019, this scheme, designed to get more people moving and trying new sports, lets you borrow skis, skates, inlines, skateboards, tennis rackets and more for up to 14 days at no cost. So on our little local beach, there were 5 canoes available to borrow from the cafe any time. The cafe and bakery employs immigrants and long term unemployed, giving them the skills to get back into work. The place had a wonderful trusting, friendly and optimistic atmosphere.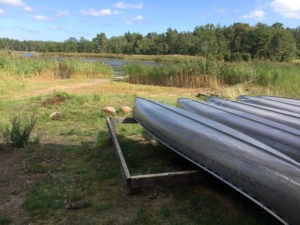 If you're feeling more adventurous in your swimming, head to Grönhögen's quarry (below right) for an approximate 7m leap! This can be found at the southern tip of Öland, a beautiful island off the coast of the medieval university town Kalmar.

Our desert island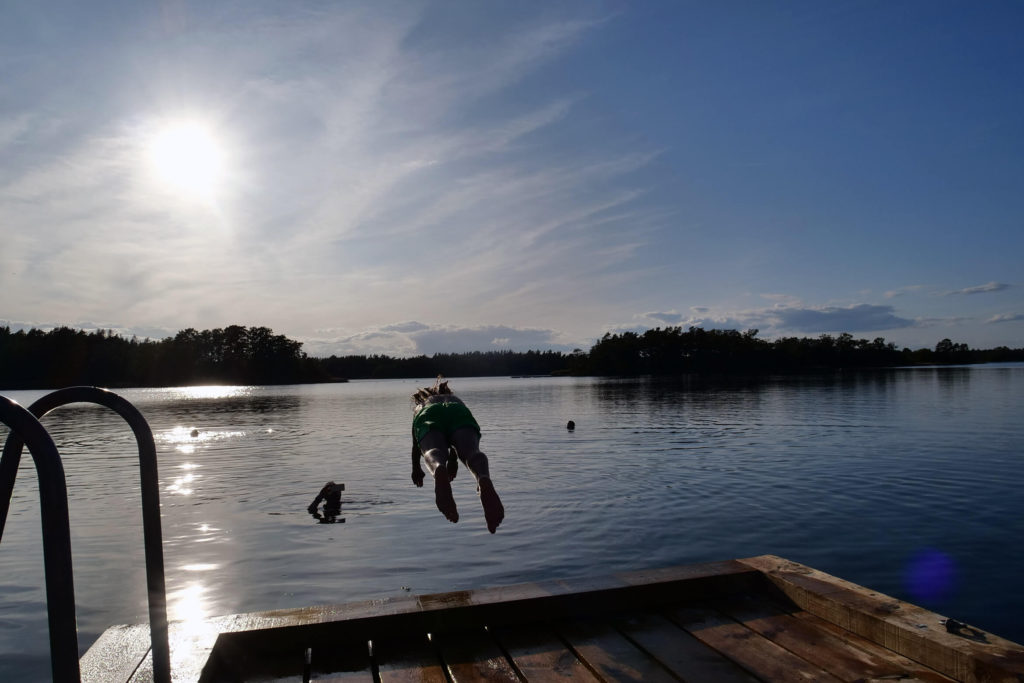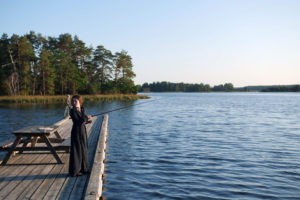 We recently bought a little boat so we could enjoy the archipelago. This summer, we struck gold! We found an island used for kids summer camps (run by the council). For one month, children age 12-18 come for a few days to enjoy basic camping, outdoor cooking, swimming, fishing, kayaking and making new friends. Other times, anyone can stop at the jetty to enjoy this island (free of charge). It's equipped with wind shelters (which you could sleep in), outdoor eco toilets and a covered cooking and eating area.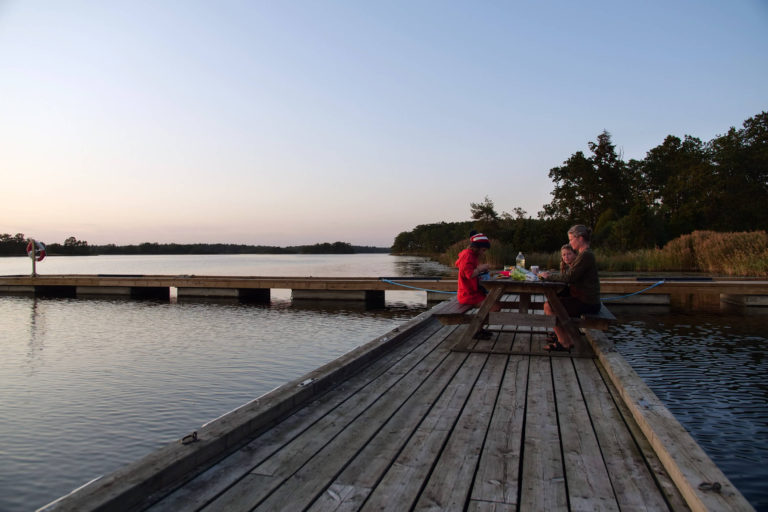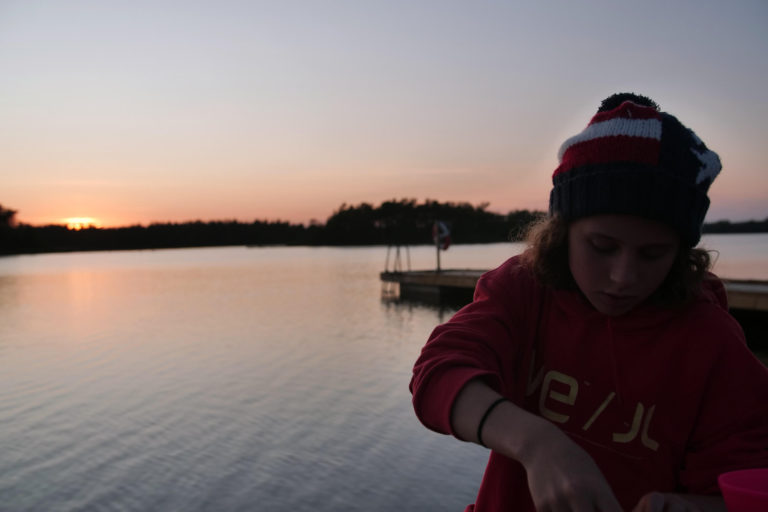 We came out several times to eat, fish, canoe an camp. We loved the old cast iron wood fired stove and the BBQ spot. There were canoes simply lying by the water's edge, which people dutifully put back when they were finished.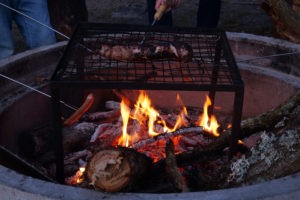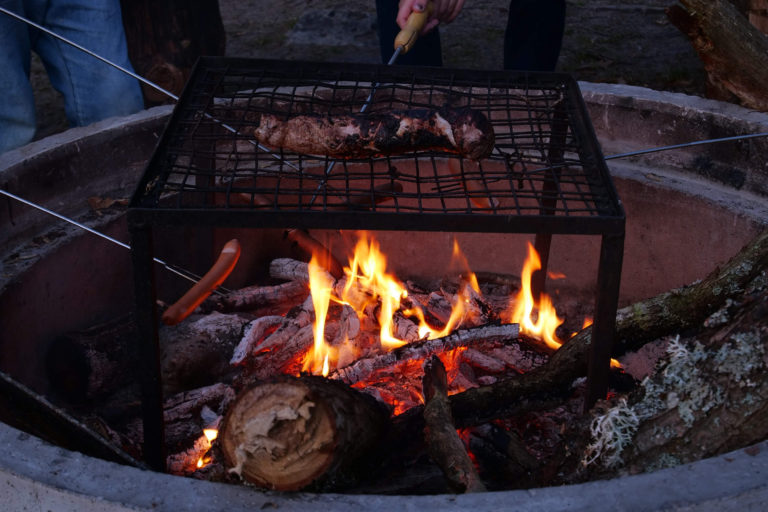 There's nothing like cooking dinner over a fire, eating it looking out over the water, then having a swim at dusk. A special memory to hold on dark winter evenings. Below is a wood fired sauna.

Words can't quite describe the beauty of the night sky out on this island. These photos go some way towards describing it:
Wild camping
South eastern Sweden (and Sweden in general) is calmer than most other holiday destinations, particularly if you take advantage of Sweden's "Allemansrätten", or Right of Public Access. This means you're allowed to camp in the wild for 1 night, provided you leave no trace (obviously not littering, and only picking berries and mushrooms for your own use). This can even apply to private land – The rule is that if you're within viewing distance of a house, you must ask the owner's permission. Usually they say yes. The rule is "Don't Disturb, Don't Destroy".
Swedes are understandably very protective of this law, to not lose it. This way, you can enjoy forests, mountains and beaches in a way that's unique in the world. The only other countries with this law, also known as Right to Roam, Freedom to Roam, Everyman's right, or right of public access to the wilderness, are Scotland, Finland, Iceland, Norway, Estonia, Latvia, Lithuania, Austria, Czech Republic and Switzerland. You cannot take a motorised vehicle off road, but there are plenty of stunning spots at the side of gravel tracks. Your options are of course much greater if you can carry a tent. Find out more on Visit Sweden's website.
Enjoying nature in an unrestricted yet respectful way is such a special gift to give our children. It teaches them resilience, a love of the outdoors, working together and caring for nature. I didn't have to angle the camera to avoid photobombing, there simply was nobody around! Swedish schools go back mid August and there are few tourists, so we have the place to ourselves. The below photos are taken by Norra Kvill national park.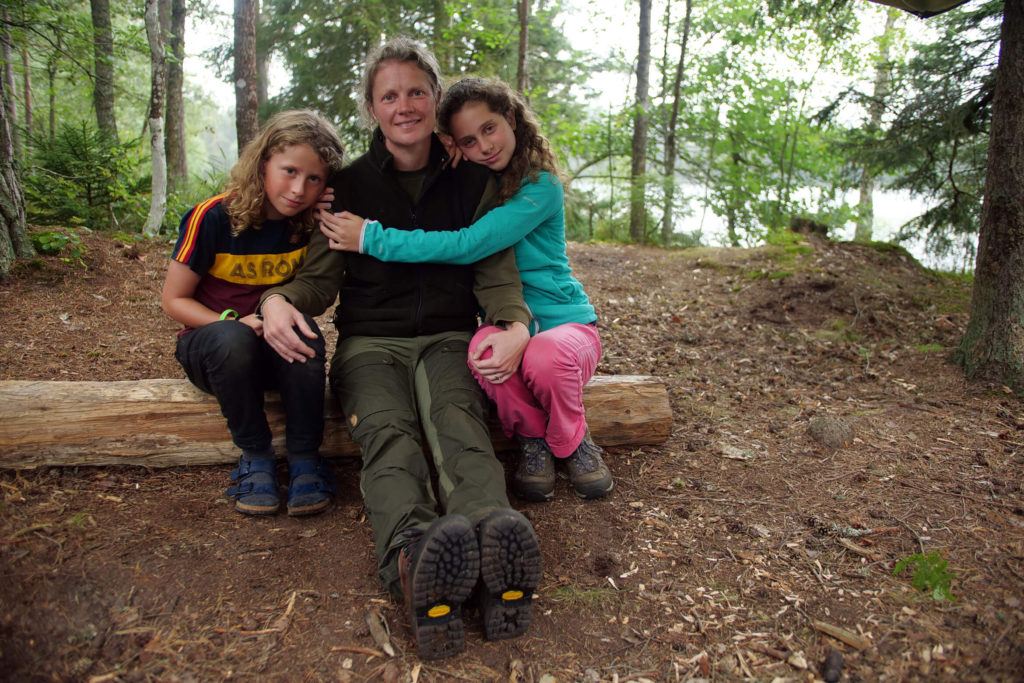 Post BBQ washing up in crystal clear lake water. The photo on the right (below) is the view from our camp.

Cooking over an open fire : Foraging for mushrooms and berries
Long evenings and camping in the wild lend themselves perfectly to cooking food (ideally foraged) over a fire.
This summer, we ventured beyond chanterelles and picked the Boletus mushroom family ("Sopp" in Swedish). Porcini is the golden nugget of the Boletus. The closest relative to the porcini in Sweden is the superb "Karl Johan svamp". This is named after King Karl XIV Johan, who brought this delicacy from Europe to Sweden. My son, who didn't even like mushrooms, found he loved identifying, picking, cooking and eating our foraged woodland finds!
We did plenty of mushroom identification beforehand, and picked these mushrooms because they're pretty safe. The Boletus have distinct holes on the base and have no known poisonous variants. There's only one inedible one, and it just tastes foul. This was a risk worth taking. When it comes to chanterelles, make sure the gills are "false gills"; uneven and form a fork at the edges. "True gills" are even and come away easily. I'm no mushroom expert though, so please do your own thorough research! The Woodland Trust's mushroom guide is a good start for edible mushrooms or Svampguiden if you speak Swedish.

For ideas on cooking over an open fire, in another blog post I guide you through how to cook hot smoked salmon over juniper branches.

Hiking, walking and mountain biking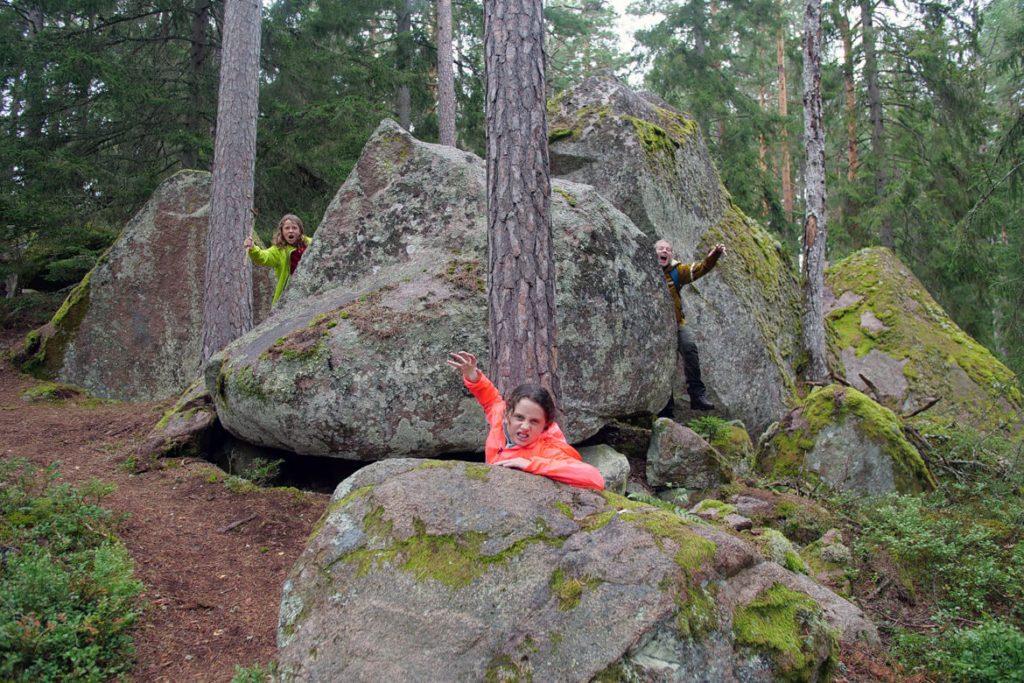 If you enjoy spending time outdoors, you'll know the special smell that comes with deep forests. Earthy, sweet, fresh and invigorating. Each day, I need to get out and be active, be it hike a mountain, go for a run or hike or a mountain bike ride. Sweden has fantastic trails for hiking, biking and skiing. The deep forests of Småland are magical and literally the stuff of fairy tales. John Bauer's stories of trolls and magical creatures are all based in these forests. You don't need to look far to find great walking spots and longer trails, and often you'll find mushrooms, blueberries, lingonberries (like small cranberries, the type served in a sauce with Swedish meatballs) along the way.These photos are from Norra Kvill, a National Park of ancient forest in Southern Sweden.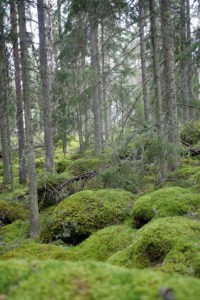 This year, we went mountain biking at Isaberg Mountain Resort. This is a ski resort in the winter, which opens its trails for free mountain biking the rest of the year. On offer are upgrades like the pump track, jumps and eye wateringly fun Rodel track. Never have I seen so many plump blueberries as at the top of the Blue Berry trail! I find it amazing that even at a mountain resort, there are several BBQs with log stores for you to help yourself. There was also the option of going to the excellent and very reasonably priced restaurant.
Other activities in Småland Sweden with kids and adults
Astrid Lindgrens Värld
If you have children and don't want your summer holidays in Sweden to only be spent in nature, don't miss Astrid Lindgrens Värld. This is a theme park, but not as you know it. There's not a ride in sight and it's an inspirational breath of fresh air! At the park, you meet all the characters of Sweden's national treasure, the children's book author (and activist) Astrid Lindgren. In between shows, the actors stay in character and play with the children in and around the houses from the stories. Pippi Longstocking, Ronja the Robber's Daughter, The Children of Noisy Village and Emil are all there to spark the imagination of young minds.
The Kingdom of Crystal : Glasriket
If you're looking for the Top Ten things to do in Sweden and you're a fan of craft and Swedish design, don't miss Småland's glass blowing region – The Kingdom of Crystal. This has long been the home of Kosta Boda. You can read about the glass blowing region in this blog post; A piece of glassblowing history not quite lost. Whilst most of the industry is sadly shut down, there are still some artists active, demonstrations for you to watch and beautiful Swedish hand blown home accessories for sale.
Crayfish (kräftor)
Unless you're vegetarian, no summer holiday in Sweden is complete without partaking in the annual crayfish festival (kräftskiva). Silly hats, tacky decor and snaps drinking songs compulsory! (think Christmas cracker hats but, well, the Swedish way). Try to get hold of the fresh water crayfish from the west coast (many supermarket ones are signal crayfish from China).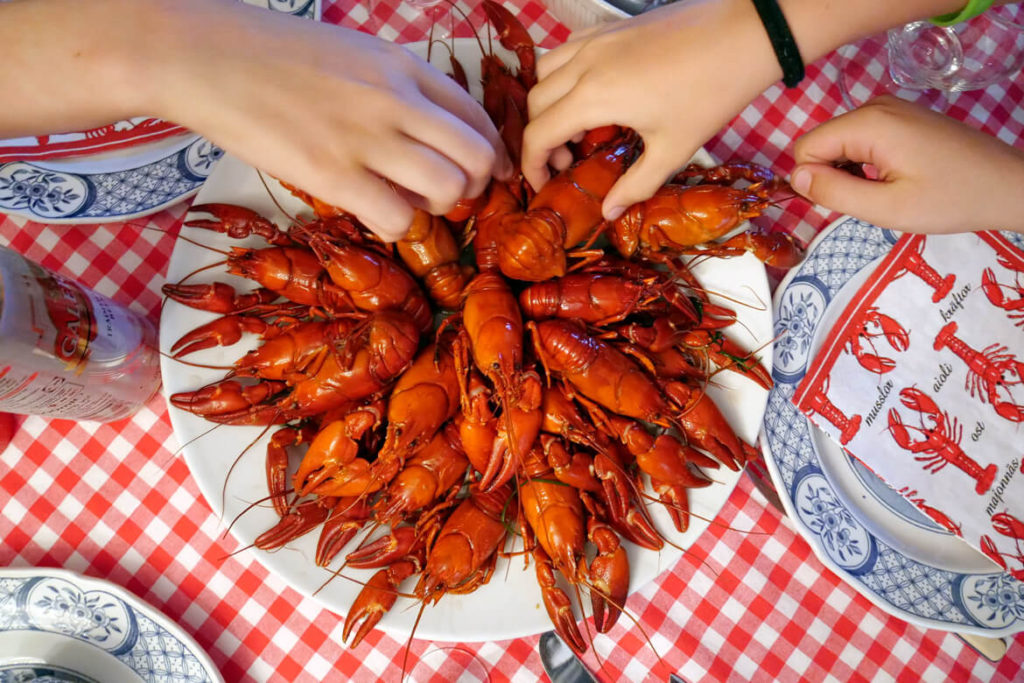 Sweden: A great alternative to crowded Mediterranean beaches
Sweden's not the hottest holiday destination (generally 21-28 degrees in July-August in Småland), so you need to be a bit more active and creative. We find we have more fun days this way though, with a mix of beach and activity. It's a beautiful, friendly and invigorating holiday destination for families and friends. The freedom, people and landscape will leave you wanting to come back!
While I'm here, let me blow a couple of myths out of the way:
The mosquitoes really aren't that bad. I came home with maybe 6 bites. They come out at dusk for a short while.
Sweden's not ridiculously expensive (except alcohol in bars & restaurants). Particularly not as the £ stands currently…
Southern Sweden doesn't have midnight sun, but it stays at dusk until 11pm or so, followed by a couple of hours of darkness.
Visit Sweden has a handy guide on things to do in Småland as does the dedicate Visit Småland.
If you have time for a road trip, Norway is high on my list of the most amazing places in the world. I captured one of the highlights of the country and people whilst staying in a friend's cabin, in the blog post The Heart and Soul of Norwegian Life.
* (The "Smaland" most are familiar with is the kids play area at IKEA, where yet to argue couples leave their offspring for 45 minutes while they equip their homes with flat pack furniture. And yes, spelt without the "å", Sma Land literally means Little Land).
If you're planning a winter trip to Sweden, don't miss this post on skiing in Sälen.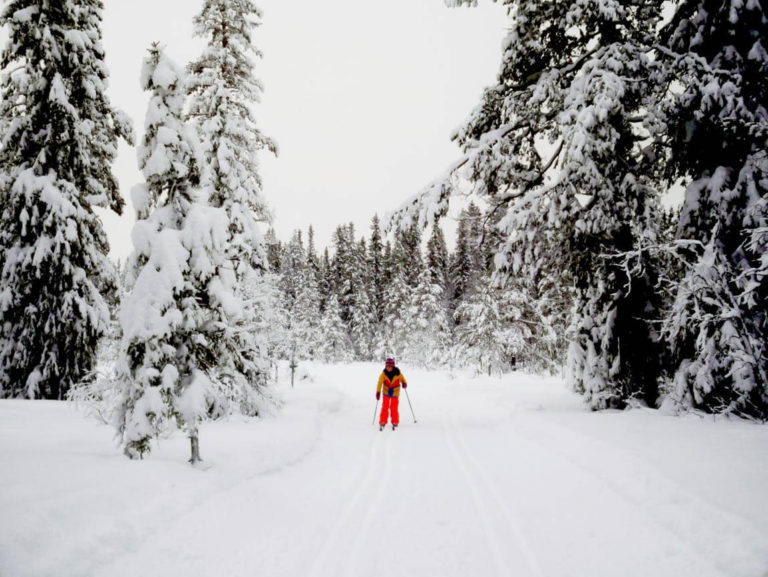 Experiencing Silence, Skiing & Cross-Country Skiing in Sweden – Sälen, Dalarna County