Fabric gift wrap – Furoshiki wrap – organic cotton
Fabric gift wrap – Furoshiki wrap – organic cotton
This set of 3 fabric gift wraps, or furoshiki wrap, is Scandinavia's take on the wonderful Japanese furoshiki wrap for plastic free gift wrapping.
Fabric gift wrap – Furoshiki wrap – organic cotton
Wrapping paper is often used only once and creates massive waste.  This set of 3 fabric gift wraps, or furoshiki wrap, is Scandinavia's take on the wonderful Japanese furoshiki wrap for plastic free gift wrapping.
This set of 3 cotton gift wraps can be used and reused as many times as you want while you enjoy the creative process of wrapping many beautiful presents. What is your choice?
This cloth wrap is inspired by Japanese eco-friendly gift wrapping, without the need for wasteful paper and plastic packaging. Instead, show love and conscious living by fabric wrapping Christmas or birthday gifts in this artist drawn cloth. The Organic Company's "The Cloth" is a gift in itself, where you can wrap a thoughtful sustainable gift inside. Or if it's for a family member, you can keep the cloth to wrap the next round of gifts. Thus, possibilities are endless.
And with this organic cloth investment, don't limit its use to furoshiki wrap gifts. Be creative – buy this fabric gift wrap as a versatile lightweight bag, scarf, baby wrapping and even as a simple and portable tablecloth, napkin or hand towel. Sensible, creative, resourceful and beautiful. So get playful with your cloth!
This is a set of 3 pieces:
Small 45 x 45 cm, 17.7 x 17.7″
Medium 60 x 60 cm, 23.6 x 23.6″
Large 75 x 75 cm, 29.5 x 29.5"
The colours follow The Organic Company beautiful colour schemes Floral, Ocean and Earth.
The furoshiki wrap for sale here is 100% GOTS certified organic cotton fabric. You can read more about The Organic Company on the "About the Designer" tab.
To see the brand's full collection of minimalist Scandinavian style towels, food bags and more, click here. It's all organic!
Brand
The Organic Company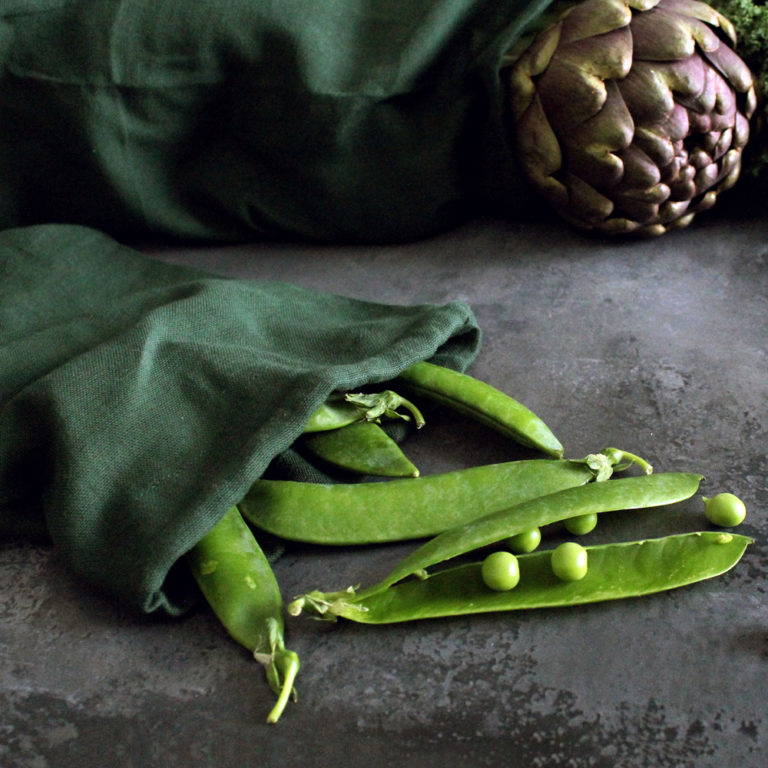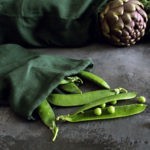 Additional information
| | |
| --- | --- |
| Dimensions | 90 × 90 cm |
| design | Floral set (coral, pale rose, dusty lavender), Ocean set (dark blue, grey blue, sky), Earth set (stone, khaki, clay) |
Delivery & Details
Note: if you order items from different brands on chalkandmoss.com, they will arrive in different parcels.
Your Organic Company products will normally arrive in your hands within 2-3 business days, via Royal Mail 2nd class. 
Meditation mats and meditation cushions currently have a delivery time of 4 weeks (normally 2.5 weeks outside of Covid 19 times). 
Your order will be sent by The Organic Company's agent, Hyggen, (who receives your name and address) as instructed by Chalk & Moss.
You can read about Chalk & Moss deliveries and returns here. Standard Chalk & Moss terms apply. 
Shipping cost
Please note that if you order products from different designers or brands on chalkandmoss.com, these will arrive in different parcels. 
UK Shipping
Shipping your order within the UK is charged at a flat rate of £5.95. If you spend more than £100, shipping is free! Note, furniture, and bulky or fragile orders may have have an additional shipping charge, and not be covered by free shipping. 
Shipping for furniture must be calculated according to each order. So to avoid incurring an additional charge after you've made a purchase, I suggest contacting me first for an accurate quote on [email protected] 
The delivery method varies, depending on the product and quantity you buy. 
International Shipping
If you'd like something delivered outside the UK, do drop a line here and we'll arrange this for you.
A flat rate shipping cost will show on checkout. However, large or delicate orders will incur an extra shipping cost after you place your order. You'll have the right to cancel your order at that point, if you're not happy with the additional cost. 
The flat rate generally applies to lighter items and are as follows:
Mainland Europe: £12.95
North America: £25
Please drop us a line before you place your order on [email protected] We'll give you an accurate shipping cost (which could be less or more than the flat rate) and take you through the order if you'd like to go ahead, thus avoiding an additional charge post order. 
Customs
Please note; you may be charged for local import duties and customs charges on the arrival of the goods in your country, outside the UK. This is out of our control and you are responsible for paying any such charges. 
About the Designer
The Organic Company
The Organic Company is a Danish brand with a buy less, buy better mentality.
Since 2007, founder Joy Vasiljev has developed the company to produce meaningful home textiles that continue to push organic standards. All their products have the Soil Association accreditation and are certified with the international organic label GOTS (Global Organic Textiles Standard).
The GOTS standard focuses on 2 major areas; environment and social responsibility, and guarantees that all fabrics are free from toxins and heavy metals, and international workers rights are respected. The products are responsibly made in India, from where the cotton also originates. Find out more about GOTS here.
Based in Copenhagen, The Organic Company values design, quality and respect for people and nature.
"In a time when humanity needs to rethink the future, we consider responsible business as a necessary game changer."
Joy Vasiljev, founder of The Organic Company
More of their beautiful soft furnishings and kitchenware range will arrive in the Chalk & Moss shop, so do keep checking in! You can also join the Chalk & Moss newsletter for offers and updates from the shop and blog.