Eco gift wrapping is finally starting to get some respect, no least with the Japanese furoshiki knot wrap.
This year, give yourself a break from fighting with sellotape and paper that won't cut or fold evenly. Instead, make an eco-friendly, beautiful, simple and quick Furoshiki wrap.
A beautiful wrap can be a gift in itself. And with this soothing craft, it might just take some of the stress out of present wrapping.
I'm going to show you how to make a knot wrap – Japanese / Scandi style. Furoshiki wrapping is a Japanese way to gift using only fabric. The cloth I use is the Danish designed organic cotton "The Cloth" from the Chalk & Moss shop, which beautifully fuses Japanese and Scandinavian minimalist design and style. The Organic Company commissioned various talented artists to come up with the designs.
Pick a large square piece of fabric (or the Furoshiki wrap cloth from Chalk & Moss) and check these instructions for two different wrapping techniques.
The organic cotton Furoshiki wrap "The Cloth" has come down to half price, now only £10. It comes in five artist designed patterns.
If you're after last-minute Christmas gifts, now's your chance – the last order day for Christmas delivery is Wednesday 19th December.
(We may be able to arrange later special delivery if needed – get in touch to get a postage quote for this).
I'd love to see pictures of how you get on with your furoshiki knot wrap. Tag me @chalkandmoss on Instagram, Facebook, Twitter or Pinterest.
Technique 1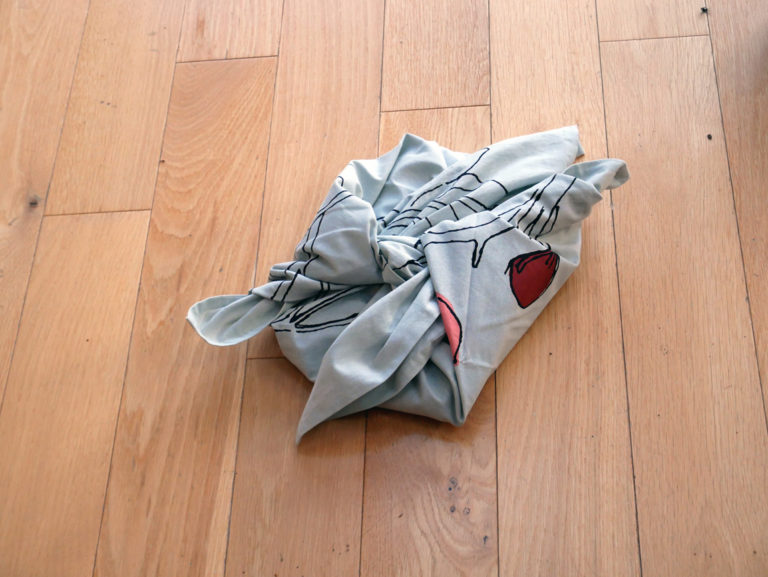 Technique 2
Do share your pictures and tag me @chalkandmoss – I'd love to see how yours looks, and learn new ideas from your experiments!
If you're after some last-minute gifts (or beyond), here are a few categories to whet your appetite. Remember, last order date for Christmas standard delivery is Wednesday 19th December.
Some of the furoshiki "The Cloth" designs available in the shop:
Any questions, just let me know!
Anna x