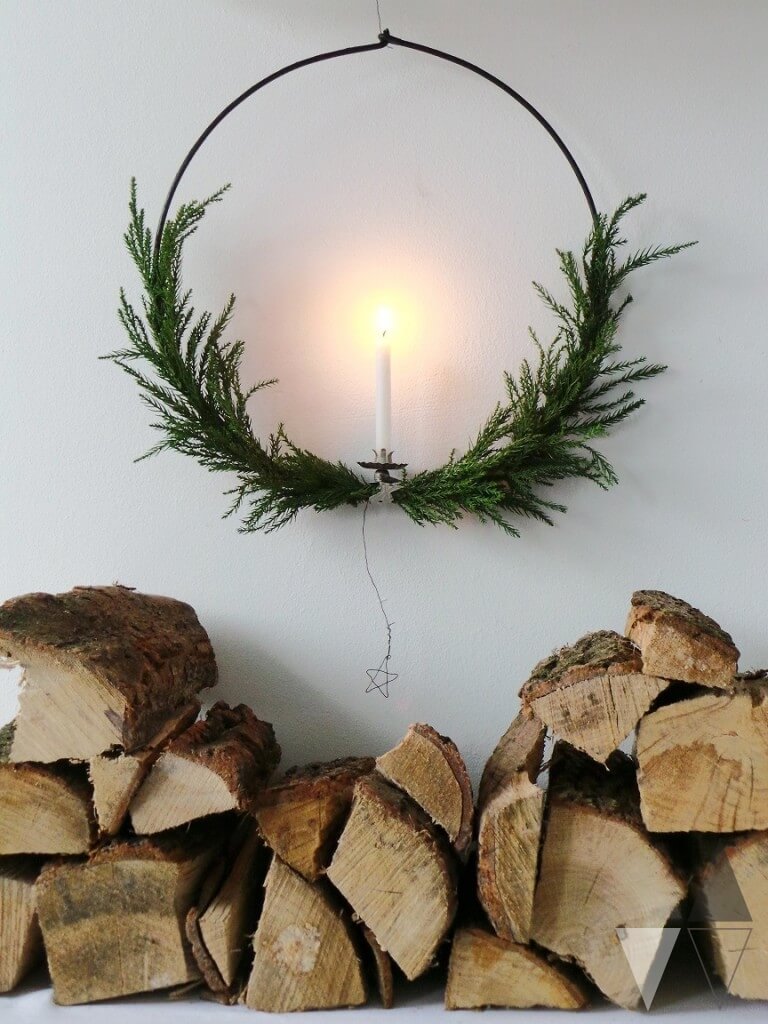 A Swedish Christmas savours natural smells, soft materials, mood lighting and lots of greenery. Here's a selection of ways to bring nature into your home this Christmas, the Swedish way! (And a couple of Danish ones too for good measure).
I love the rise in botanical influences year on year, and no less so than in the pre-Christmas build up. From new interpretations of the traditional Christmas wreath to using candles, leather, foliage, wood, and natural materials, we've got you covered!
If you've followed Chalk & Moss for a while, you'll know how important biophilic design is to our wellbeing. If you're not familiar with biophilic design, this is the practise of incorporating nature into our interior and exterior spaces, to safeguard our wellbeing, creativity and productivity. To find out more, have a look at the Chalk & Moss biophilic design page and this blog post on how to use biophilic design in your home.
Danish and Swedish Christmas Wreaths
Why save the wreath for the front door? If you're running short on surface and wall space, hang it from the ceiling! There are so many wonderful materials you can play with. Leather, pine and eucalyptus make a fantastic combination, particularly with candles.
For more asymmetrical wreath inspiration, I really recommend this MyParadissi blog post covering 16 of the prettiest asymmetrical wreaths.
The Swedish Christmas Table
Go crafty and paper free in your gift wrapping
And finally, don't forget to go outdoors this Christmas!
With all the hustle and bustle of getting things ready for Christmas, don't forget to head into the woods to enjoy the seasonal smells. We love cooking outdoors all year long. It's so special building a log fire and cooking on it directly. The Swedish Log, also known as the Swedish Candle or Swedish Torch, is a fun way to create a cooking source that's quick to cook on, lasts for hours and looks beautiful long into the evening. See how to make one yourself here on freshoffthegrid.com.
Wrap up warm as if it was a true Swedish Christmas
To up the hygge factor, you'll also want to wrap up with some cosy blankets, drink from your favourite mug and place candles around your house. So have a look at some of these cosy items from the Chalk & Moss shop to complete the Swedish Christmas feel. Here are a few items to get you in that inclusive Scandinavian spirit.
Don't miss the blog post with Christmas wish list homeware shopping suggestions by personality: cook, wellbeing, outdoor, traveller, planner, stylish and cosy.
Explore more in the Chalk & Moss online shop.